What We Buy -- Double M Recycling
More Than A Junkyard! Bring Your Scrap, Auto Salvage, and More!
Double M Recycling – Turning Trash Into Treasure Since 2012
Double M Recycling accepts a wide range of scrap, junk, and unwanted materials at our recycling center in Swanton, Maryland. Bring us your scrap metals, car parts, batteries, Christmas lights, aluminum cans, copper, and other unwanted recyclables and walk away with cash on the spot. We accept car parts and entire vehicles, as well. We'll even pick the vehicle up for you for your convenience. If you are doing a home renovation project, cleaning up, or clearing out, be sure to set aside the following items!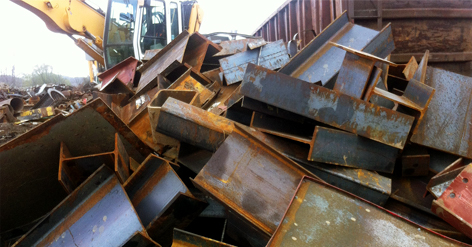 Ferrous & Non-ferrous Recyclables Accepted
Metals
Aluminum
Brass
Bronze
Copper
Iron
Lead
Nickel
Sheet Metal
Steel
Wire Scrap
Air Conditioners
Vehicles, Car Parts & Auto Salvage
Alternators
Auto Batteries
Catalytic Converters
Gas Motor Blocks
Radiators
Starters
Transmissions
Wheel Rims
Whole vehicles
Aluminum Siding 
 Appliances
Boilers
Downspouts & Gutters
Kettles
Radiators


Miscellaneous
Note:
#1 HMS (prepared): Size < 2′ x 3′ ONLY
Plate & Structural (P&S) (prepared): I-beam, channel, angle, plate, and pipe ONLY. Must be at least 1/4″ thick and no larger than 2′ x 5′ (Pipe < 8″ diameter ONLY)
Batteries: must be whole, free from defect and must have caps in place.
Prepared grades will not be split-weighed. All materials in a load should be prepared (clean, separated, etc.) for recycling. Unprepared loads paid at rate for lowest grade material in the load.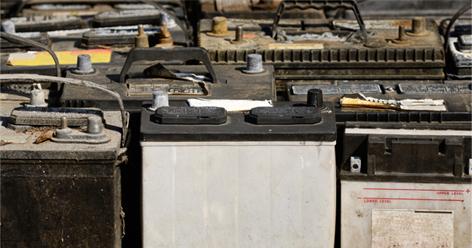 Materials We Do Not Accept
We do NOT Accept:
Fluids
Gas Cylinders (propane, oxygen, acetylene, etc.)
Items with excessive contamination (such as grease, oil, etc.)
Refrigerators/AC Units that contain Freon (Freon must be removed first)
Sealed units (torque converters, belt rollers, car shocks, tanks, etc.) These items must first have at least two 1.2" holes burned into them (approximately the size of a fifty-cent piece coin)
TVs
Tires
Still have questions about what we accept? Call us or bring a sample of the material in to the yard and we will have a look at it and let you know.
Effective immediately, we do not purchase Christmas Lights.
Car Pick-up Service
Do you have an old junk car that you have been thinking about scrapping, but it doesn't run? There is no need for you to arrange a tow to deliver the vehicle to us. We offer convenient car pick-up service at your location anywhere in Garrett County, Maryland! Just let us know your location and the make and model of vehicle. Please be sure that the vehicle you are recycling meets the whole car specifications above. You must alert us to any discrepancies prior to dispatch. Contact Double M Recycling for details and to schedule your fast and friendly pickup service. If you're looking for an affordable used vehicle or parts, we just may have what you need! Give us a call at: 301-533-3500.
Roll-off containers are available. Please call for details.