Specifications for different
grades of scrap metals
Prepared #1 HMS – Metals must be smaller than 2′ x 3′ in size.
NO non-ferrous attachments, such as lead, aluminum, brass and copper.
NO sealed containers, such as torque converters, belt rollers, car shocks, and tanks. Items must have two holes burned into the item the size of a fifty cent coin or larger are acceptable.
NO excess contaminants such as grease, oil, or the like.
Prepared Plate & Structural (P&S) – I-beam, channel, angle, plate, pipe, minimum 1/4″ thickness, no larger than 2′ x 5′. Pipe must be smaller than 8″ in diameter.
No non-ferrous attachments.
We do not split weigh prepared grades. All material in a prepared load must be fully prepared. Unprepared loads will be paid at the rate of the lowest grade in the load.
Batteries must be whole, free from defect and must have caps in place.
Items we do not accept are TVs, tires, fluids, cylinders that contain gases (propane, acetylene, etc.), or refrigerators / ac units that contain Freon and Christmas Lights.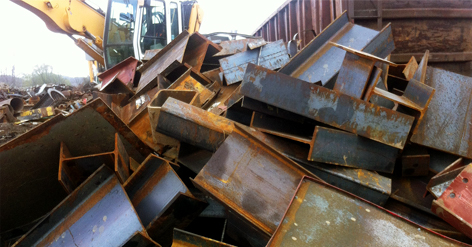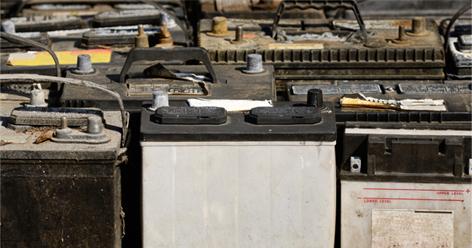 ---
If you're still not sure, just bring a sample or bring it all to the yard and let us take a look, or call us.
Effective immediately, we do not purchase Christmas Lights.